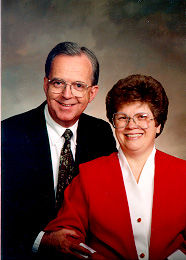 President has asked that I post his mailing address on the site, so here it is. He said that He and Sis.Christensen are looking forward to receiving many wedding and birth announcements as our mission family continues to grow.
PRESIDENT AND SISTER CHRISTENSEN
6546 PILOT PEAK CIR
TAYLORSVILLE UT 84129-6822




Last Updated: 13 June 2000
This Site hosted on Sasha Pachev's
server
.